About
Gaia Impact Challenge 2019
Gaia Impact Challenge (GIC) is a global program powered by The Golden Space Global Capital with the mission to support and accelerate for-profit early stage innovative companies that have the purpose of positive impact to our Mother Earth (Gaia) with focus on the betterment of any of these sectors MARINE LIFE, WOMEN & CHILDREN, PLANTS and ANIMALS.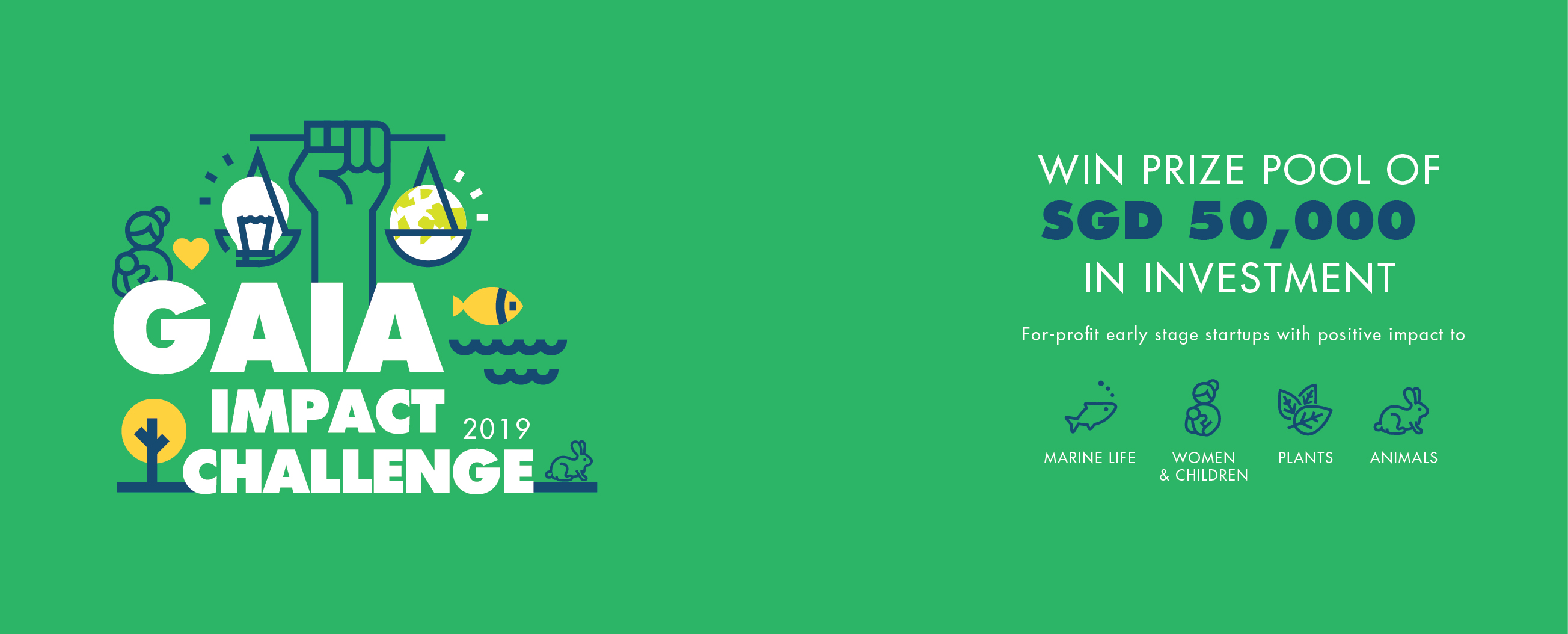 Compelling Social or Positive Impact Objective
Clear and Measurable Impact Objectives on any of these areas (Marine Life, Women & Children, Plants & Animals)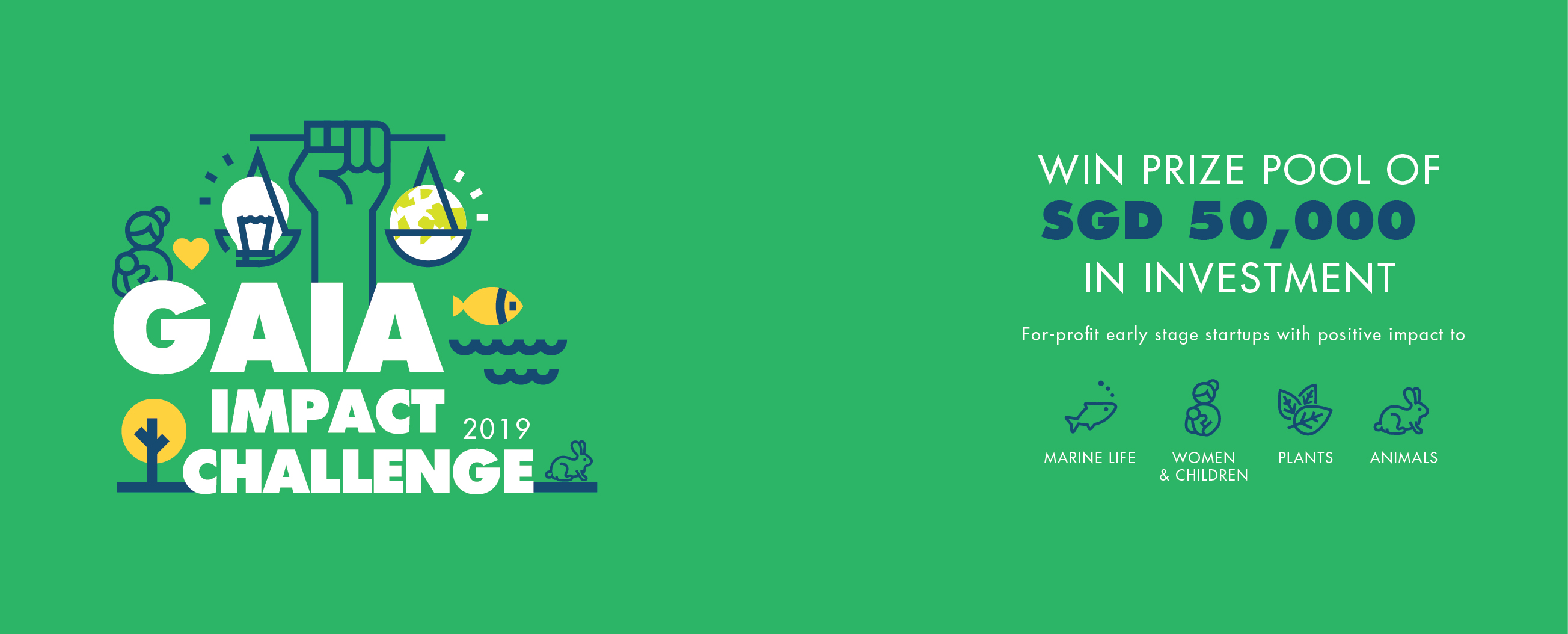 Sustainable Business Model
Strong and feasible business model (strong value proposition, market size, clear monetization and profitability, competitor landscape, strategies to sustain the business). Reasonable organization and operations capabilities.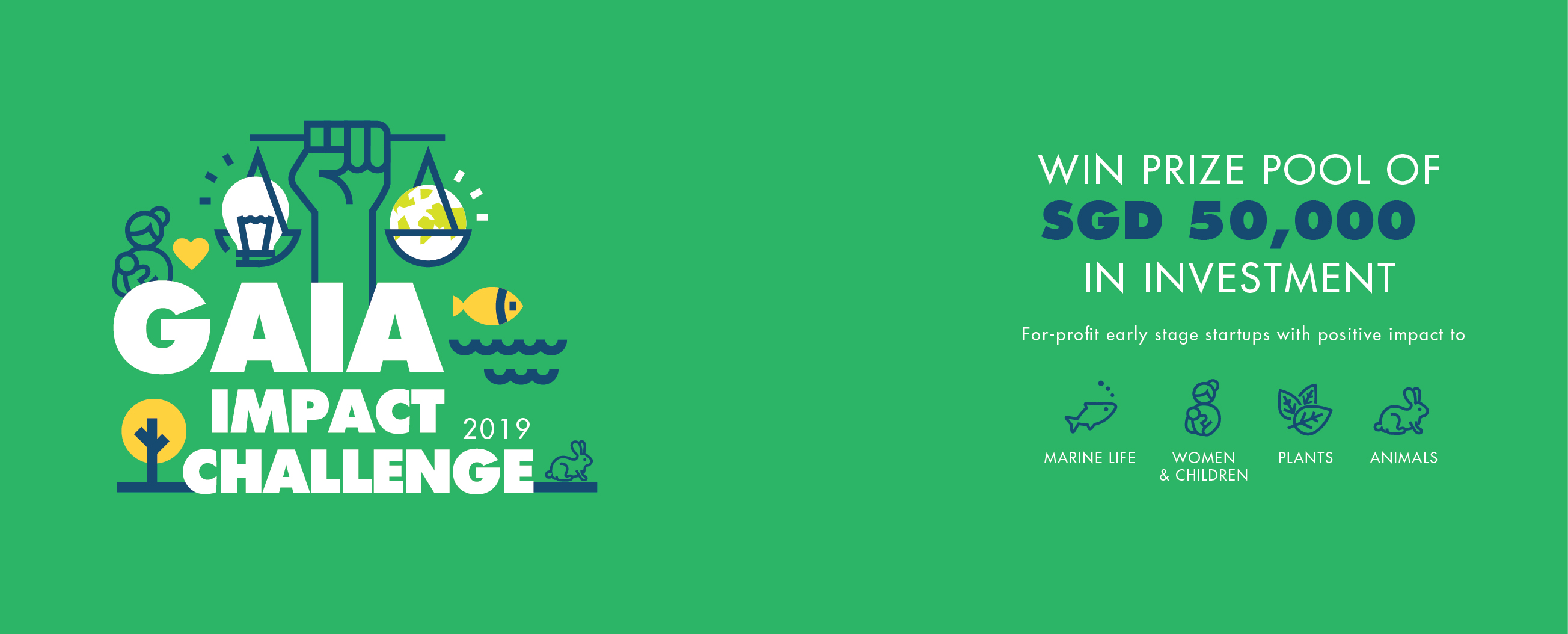 Committed Team
Management Team able to demonstrate commitment to execute the plan. Team members have relevant experience and expertise in the market/ industry and social needs. Team possess strong mindset and heartset on result, social mission and ethics accountability.